Art. Pups. Love. Valentine's Day Weekend!
Who needs a valentine when you've got an adorable furry friend?!
We've teamed up with MUTTS Canine Cantina's newest location, in Allen, TX at Watters Creek, for a special bonus this Valentine's Day weekend. Book your ticket to Rewind, Feb 11-13, and the first 50 guests (who claim them in-person) will receive a free day pass to visit MUTTS Canine Cantina. And for guests 21+, we'll also be serving free champagne sips to enjoy on our outdoor patio. 🥂
MUTTS Canine Cantina, an urban oasis for dogs and their owners, pairs a dog-friendly restaurant and bar with a private, off-leash dog park. Their restaurant offers "people food" like chicken sandwiches, burgers and milkshakes as well as a full bar including local craft beer and their famous Barkaritas. Additionally, MUTTS has a separate "Doggie Menu" for four-legged guests.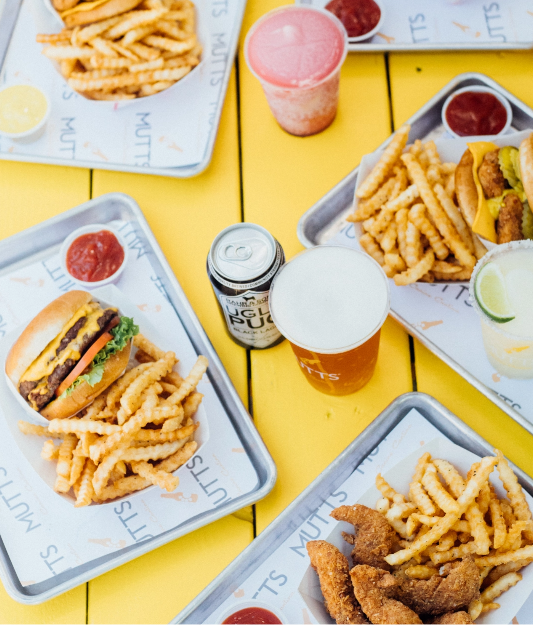 MUTTS will have happy hour specials on bloody marys and mimosas all day Saturday, February 12 and Cody's Friends Rescue will be onsite with pets available for adoption.
Make sure to read their Park Rules before your visit, to make sure your dog is eligible to enjoy the dog park.
You won't be able to bring your pooch into Sweet Tooth Hotel, unless they're a service dog, but you can plan for art one day and MUTTS the next!